I must admit, I'm extremely self-conscious about the way I appear to people with regard to my emotions.  Most people would probably say that I'm fairly even-tempered and not very emotionally expressive (I suppose sarcasm doesn't count).  The ironic part is, I'm incredibly emotional almost all of the time.  I experience everything on the broad spectrum of emotions, sometimes all in one day!  If anyone asks how I feel at a specific time, I could tell them accurately what my emotional state is and why I feel the way I do; I'm very "in touch" with my emotions.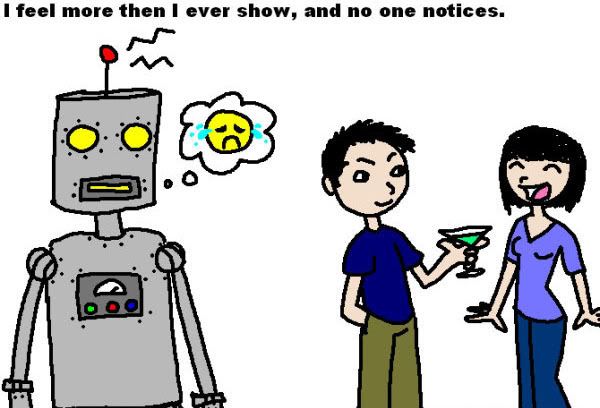 So why is it that I'm afraid to show people what I'm feeling? I guess when it gets right down to it, I have this notion that being emotionally expressive looks foolish to others.  It also doesn't help to grow up and see kids who are emotional get made fun of and told not to be pussies.  The old cliché is that most men consider emotions to be a sign of "weakness", or just associate emotions with being "feminine" or "gay", things they desperately don't want to be and go to great lengths to prove they're not.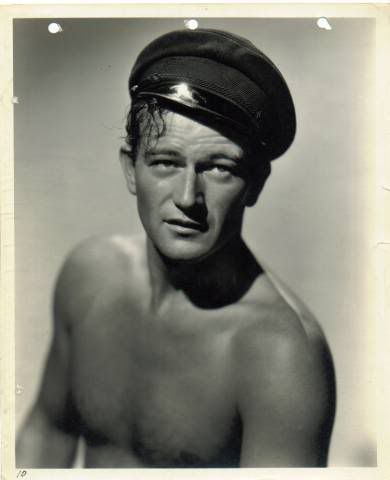 A few days ago, I was reading the Bible and realized that one of the most badass guys from the Bible, King David, certainly did not share this idea.  This dude killed lions and bears with a stick when he was a teenager, and then there was the time he killed a giant and cut off his head with the giant's own sword.  This guy was a fucking warrior in every sense of the word, and yet he was so excited about God and how He had blessed him he started dancing and singing like an idiot:
2 Sam. 6:21-David retorted to Michal, "I was dancing before the LORD, who chose me above your father and all his family! He appointed me as the leader of Israel, the people of the LORD, so I celebrate before the LORD. 22 Yes, and I am willing to look even more foolish than this, even to be humiliated in my own eyes! But those servant girls you mentioned will indeed think I am distinguished!"
He wasn't afraid to express his joy at all that the Lord had provided for him, even if other people thought he looked silly doing it.  I was just at a wedding, and let me tell you, guys are exceedingly afraid to be seen dancing.  Most of the time you see all the girls dancing while all the loser guys are hanging around close to the dance floor, scared of looking uncool or unhip. (Here's a secret: everybody looks ridiculous dancing, and no, everybody is not looking at you.) Not David, he didn't give a damn what people thought of his excitement. David also had an extremely close and open relationship with his friend Jonathan; he even said Jonathan's love "was more wonderful than the love of women".  How many guys nowadays would admit that, let alone have such a deep relationship with a friend?
While there are certainly times when emotional restraint is important and could help situations (anger comes to mind), I don't see anything in the Bible that says we should hide how we feel behind a mask of "coolness".  In fact, it's quite the opposite.  Take for example Romans 12:15: "Rejoice with those who rejoice and weep with those who weep."  Clearly we should have relationships where we are open and expressive. This makes perfect sense because it's almost impossible to make people feel like we're authentic if we are trying to empathize with them without expressive emotions.  There's a certain honesty that emotions convey that words often cannot, and we gain so much trust from people when they feel like we truly love them.  It turns out that it's actually "weak" not to be openly emotional, the cowards are those who are afraid of what others might think of their expressions of joy, gratitude, and shared sadness.  So the next time somebody is excited about the Lord, get crazy and start dancing like a fool.  Well, at least try and be expressively excited with them.  Guys, don't be a pussy and try to look cool, be a real man and cry with your friends or spouse when they're upset, let them know you care.