I'm no fashion expert. But lately I've realized I need a wardrobe change when it comes to my attitude. Luckily the Bible tells us what not to wear and what's spiritually in style instead. Consider Ephesians 4:22-24:
"that, in reference to your former manner of life, you lay aside the old self, which is being corrupted according to the lusts of deceit, and that you be renewed in the spirit of your mind, and put on the new self, which in the likeness of God is being created in righteousness and holiness of the truth."
What not to wear is our old self, Paul's term for the person we were before the Holy Spirit indwelt us. This doesn't mean we abandon our personalities and adopt goody-goody fakery. The difference lies in the fact that the old man is a slave, unable to break out of the habits and attitudes that go against God's design for us. The new man is freed from the slavery and addiction to sin and released into the radical freedom of God's grace. Instead of laboring to break bad habits or follow religious rules, the heart of the new man is transformed by the power of God's love as we allow Him to work.
So as believers, we ought to take off the outfit of the old self: the selfishness, defeat, and dissatisfaction with life. Instead we should wear the new self which looks like God because we have His Son's righteousness, holiness, and truth as a result of our new identity in Him. The new self is our identity as a Christian. Galatians 3:27 says,
"For all of you who were baptized into Christ have clothed yourselves with Christ." We already have our Christ clothes, but we choose to put them on by knowing, believing and acting like it's true.
The verses that follow Ephesians 4:22-24 illustrate the concept. It tells us what not to wear: lying, unresolved conflict, stealing, hurtful words, bitterness, anger, and slander. Instead we are to don truth, unity, generosity, encouragement, kindness, tender-heartedness, and forgiveness (Ephesians 4:25-32). The one that convicts me the most is verse 29:
"Let no unwholesome word proceed from your mouth, but only such a word as is good for edification according to the need of the moment, so that it will give grace to those who hear."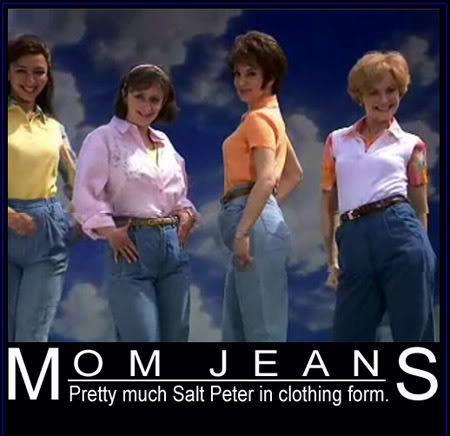 Ask any of my former roommates or my husband, and they'll tell you I'm not the most edifying person. In fact I can be quite harsh and downright mean. If I'm cranky in general or unhappy with someone in particular I get wrapped up in negative thoughts, and these find their way out of my mouth in sharp words. "Could you please take out the trash?" becomes "You never take out the trash!" with "what a slob" added internally. And of course encouraging people becomes the furthest thing from my mind. This is the old self, and while it's still there, it no longer has the same power over me. I can choose otherwise if I'm willing to be changed by God.
Colossians 3 also talks about our new life in Christ. Verses 8 and 9 tell us what not to wear with a list that matches Ephesians 4. Then Paul tells us what to wear instead:
"put on a heart of compassion, kindness, humility, gentleness, and patience, bearing with one another, and forgiving each other, whoever has a complaint against anyone; just as the Lord forgave you, so also should you . . . Beyond all these things put on love, which is the perfect bond of unity" (Colossians 3:12, 14).
How I want to operate out of a heart of compassion and love! The qualities in this passage cannot be faked for long, if at all. They are heart attitudes which only God can cultivate in us. Without Christ I am cold, mean, proud, harsh, impatient, intolerant, and unforgiving. And I still struggle to wear the clothing of my new identity in Christ. But it's completely absurd not to put on our new selves. It's like if a poor street orphan were adopted by Bill Gates, given the finest designer clothes, and continued to wear their filthy rags. How ridiculous! But sometimes I prefer to wallow in the mud of my old self than slip into an Oscar de la Renta gown!
Speaking of finery, 1 Peter 3:3,4 says,
"Your adornment must not be merely external—braiding the hair, and wearing gold jewelry, or putting on dresses; but let it be the hidden person of the heart, with the imperishable quality of a gentle and quiet spirit, which is precious in the sight of God."
While Christians have formulated all sorts of legalistic dress codes based on this verse, the idea is to pay attention to inner beauty more than outward appearances. Again, I long for "a gentle and quiet spirit." 1Timothy 2:9 also says women should clothes themselves not with expensive garb "but rather by means of good works, as is proper for women making a claim to godliness." Indeed, the Proverbs 31 wife is attractive because of her character and service to others, not her bikini bod.
The Bible speaks of another set of clothes we should put on, which goes hand-in-hand with the new self. It is the "full armor of God" described in Ephesians 6: the girdle of truth, the breastplate of righteousness, the shoes of the gospel of peace, the shield of faith, the helmet of salvation (cf. 1 Thessalonians 5:8), and the sword of the Word (Ephesians 6:11-17). Romans 13:12-14 also talks about the spiritual battle against Satan's darkness:
"The night is almost gone, and the day is near. Therefore let us lay aside the deeds of darkness and put on the armor of light. Let us behave properly as in the day, not in carousing and drunkenness, not in sexual promiscuity and sensuality, not in strife and jealousy. But put on the Lord Jesus Christ and make no provision for the flesh in regard to its lusts."
Why not lay aside the sin which destroys us and instead put on the "breastplate of faith and love" (1 Thessalonians 5:8) in which there is much victory and healing?